Commercial Services
Residential Services
Get your RoofCheck appointment set up today. Call 239-337-1300 or fill out the form below.
RoofCheck Maintenance and Service Plan
Just as you keep your car in good repair in order to achieve its best performance, Crowther Roofing & Sheet Metal's maintenance program is essential for achieving the maximum life expectancy of your roof. A small investment in a regular proactive-maintenance plan can save thousands of dollars. RoofCheck provides a program that will ensure the proper and regular service and maintenance to prevent premature, costly roof replacement.
"An ounce of prevention is worth a pound of cure."
The cost to repair minor water intrusion as soon as it occurs is minimal. Neglecting your roof maintenance could result in severe water intrusion and huge repair costs. Don't wait until the damage is done—prevention can save thousands of dollars. Identify and eliminate the cause of small problems before they become expensive problems.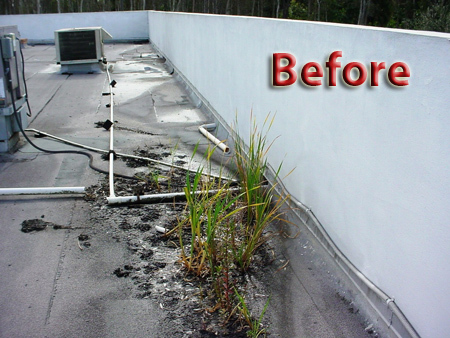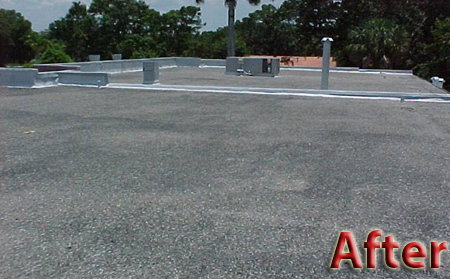 The RoofCheck Plan
Initial Survey Analysis – A technician will examine the condition of your roof, identify any problems, and provide a detailed survey analysis. If you have existing roofing manufacturer's warranties, we will help keep you in compliance with their requirements.
Remedial Upgrade Maintenance – Upgrade maintenance work will include inspection and maintenance of such roof-related items as base flashing at perimeter walls and roof openings, metal flashings, pitch pans, open laps, and deteriorated surfacing.
Two Complete Visual Inspections Per Year, Including Protective Maintenance – Conditions caused by storm damage, seasonal changes, and general wear and tear are monitored regularly.
Three-Year Service Plan – You will enjoy the peace of mind of a RoofCheck Service Plan, which includes an immediate response to any roofing problem. In the event of sudden water intrusion, you are assured of priority attention from a company that knows your roof.
Custom Disaster-Response Programs – These programs are available for services or businesses that are critical to the community during emergency or disaster situations. We will work with you to develop a disaster-response plan specific to your business or service needs.
Implementation of the RoofCheck Plan will assist building owners in budgeting the capital expenditure costs of roof replacement over time.
A professionally managed proactive-maintenance program for your roof will reduce costs, eliminate surprise financial obligations, and allow for budgeting and improved cash flow.
Our RoofCheck annual-service plan for our customers includes an immediate response to any roofing problem, a 24-hour answering service, and a dedicated staff to take care of all of your needs.