Commercial Services
Please call us at (239) 337-1300 or fill out the info. below.
Commercial Roofing Services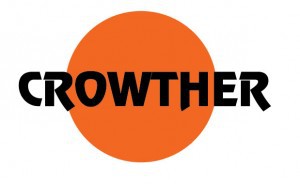 Whether your project is for new construction or a total re-roofing of an existing building, Crowther Roofing is the company of choice for flat roofing. With a fleet of more than 425 well-maintained service vehicles, Crowther has been a certified applicator for over 60 years for the industry's major roofing material manufacturers.
Crowther is consistently ranked in the upper 1/10th of 1% of all contractors nationally for financial stability, relieving you of worry about liens and financial headaches. We provide detailed estimates, Florida certified engineering, professional design, and timely delivery.
Our Most Popular Commercial Roofing Services:

Built-Up Roofing
Single Ply Roofing
Sheet Metal Roofing
Tile and Shingle Roofing
Lightweight Insulating Concrete
Light Gauge Steel Trusses
H.V.A.C.
Service and Maintenance
Above and Below Grade Waterproofing
Thermal Imaging
Don't see what you're looking for? Ask us! We provide a wide range of services to meet your needs