Please call (239) 337-1300 or fill out the info. below.
Services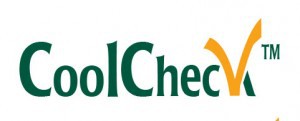 CoolCheck Maintenance and Service Plan
CoolCheck is a maintenance and service plan developed to combine quality air-conditioning maintenance with the protection of your roof system. Our highly trained technicians are cross-trained to inspect and maintain both your air-conditioning system and your roof. By using Crowther for all your rooftop needs, you eliminate many additional contractors on your 10-, 15- or 20-year warranted roof. This means that your roof warranty will be far less likely to be voided due to any cutting, burning, or oil spillage by irresponsible and careless service-contractor personnel. Combined with our RoofCheck plan, Crowther's CoolCheck can offer you preventative maintenance that can add many years to the life of both your roof and your air-conditioning system.
A small investment in a regular proactive maintenance plan can save thousands of dollars. CoolCheck provides a program that will ensure the proper and regular service and maintenance that prevents premature and costly A/C replacement. Neglecting your A/C maintenance could result in damage to your unit and huge repair costs. Don't wait until the damage is done—prevention can save thousands of dollars. Identify and eliminate the cause of small problems before they become expensive problems.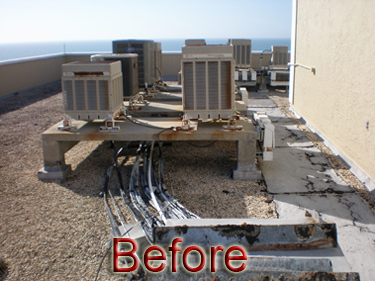 The CoolCheck Plan
Initial Survey Analysis – A technician will examine the condition of your unit, identify any problems, and provide a detailed survey analysis. If you have an existing A/C manufacturer's warranty, we will help keep you in compliance with their requirements.
Remedial Upgrade Maintenance – Upgrade maintenance work will include inspection and preventive maintenance.
Two Complete Visual Inspections Per Year, Including Protective Maintenance – Conditions caused by storm damage, seasonal changes, and general wear and tear are monitored regularly.
Three-Year Service Plan – You will enjoy the peace of mind of a CoolCheckService Plan, which includes an immediate response to any A/C problem. In the event of a unit breakdown, you are assured of priority attention from a company that knows your A/C unit.
Custom Disaster-Response Programs – These programs are available for services or businesses that are critical to the community during emergency or disaster situations. We will work with you to develop a disaster-response plan specific to your business or service needs.
A professionally managed, proactive maintenance program will reduce costs, eliminate surprise financial obligations, and allow for budgeting and improved cash flow.
Our CoolCheck annual-service plan for our customers includes an immediate response to any A/C problem, a 24-hour answering service, and dedicated people on staff to take care of all of your needs.