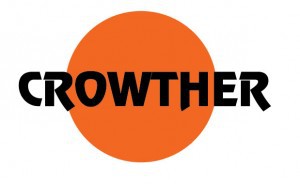 WHAT YOU SHOULD LOOK FOR WHEN LOOKING TO HIRE A ROOFING CONTRACTOR
WHAT YOU SHOULD LOOK FOR WHEN LOOKING TO HIRE A ROOFING CONTRACTOR.
1 .First you should get at least three bids and compare them apples to apples before hiring them.
Most people just look at the bottom line "the price" and don't look at the line items that vary the price.
2. Make sure the estimate is not only for the tile, shingles, metal or flat deck materials. You need to look at the full cost of what it will take to repair or replace a roof based on all of the elements that must be taken into account.
3. Crowther Roofing has a mechanical department that works as well on the air conditioning system which at times is on your roof. Most other roofing companies sub contract the A/C company to remove the air conditioning body which takes time to coordinate and you get an additional cost from that company in the end that you didn't get to see in the original estimate.
4. Look at the estimate carefully to see that it includes all of the essentials in detail.
This often includes costs for the following:
Tearing off the old roof
New shingle installation
Underlayment
Flashing
Kick out flashing
Counter flashing
Lead pipe jacks
Chimney work
water barrier
Ridge or box vents
Flapper vents
Gutters
Dump fees
Air Conditioning on/off/replacing cost
Crowther Roofing is dedicating to providing the best roofing service possible.
We choose to be up front with our customers and don't play games with smoke and mirrors to make it look as though we are less than others then add items in an additional later bill.
About
Sharing updates and projects that we are working on in your community.
Topics
See What Others Are
Saying About US!