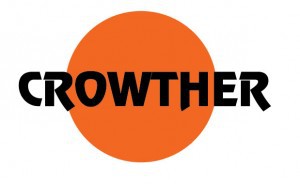 Three reasons longevity of a company matters when selecting a contractor.
Crowther Roofing
" In the wake of Hurricane Irma and the final months to file a claim, a surge in demand for roof repair and replacement services has resulted in a flurry of brand new contractors rushing to obtain licenses and establish new businesses. With over 800,000 homeowners and counting filing hurricane related damage claims, the market incentive to enter the business is clear."


---
Crowther Roofing1. "Experienced contractors will be intimately familiar with the Florida building codes that apply to roofing. Working with a newer contractor however, may require on the job training, which will likely impact the timing and quality in restoring your home"
. 2. "Another concern to look out for with newer companies are those who dance on the line of insurance fraud. Offering ways to cover your deductible or ways for you to make money from your claim are two ways the contractor could get you in trouble. Even homeowners who didn't fully understand what they were getting themselves into could be putting themselves and their property at risk".
3. "Additionally, if you use a newer company, you may not be able to count on the fact that they'll stay in business or be around after the storm. That may not seem like a problem now, but you may need to call the contractor if something goes wrong and warranty will be as worthless as the company that no longer exists"
---
Jessica Levy, For American Building Contractors- Naples Daily News
---
Crowther Roofing Crowther Roofing has been a family owned business for over 60 years with over 45 years in the State of Florida and 5 generations strong.
"There is only One Crowther Roofing"
About
Sharing updates and projects that we are working on in your community.
Topics
See What Others Are
Saying About US!