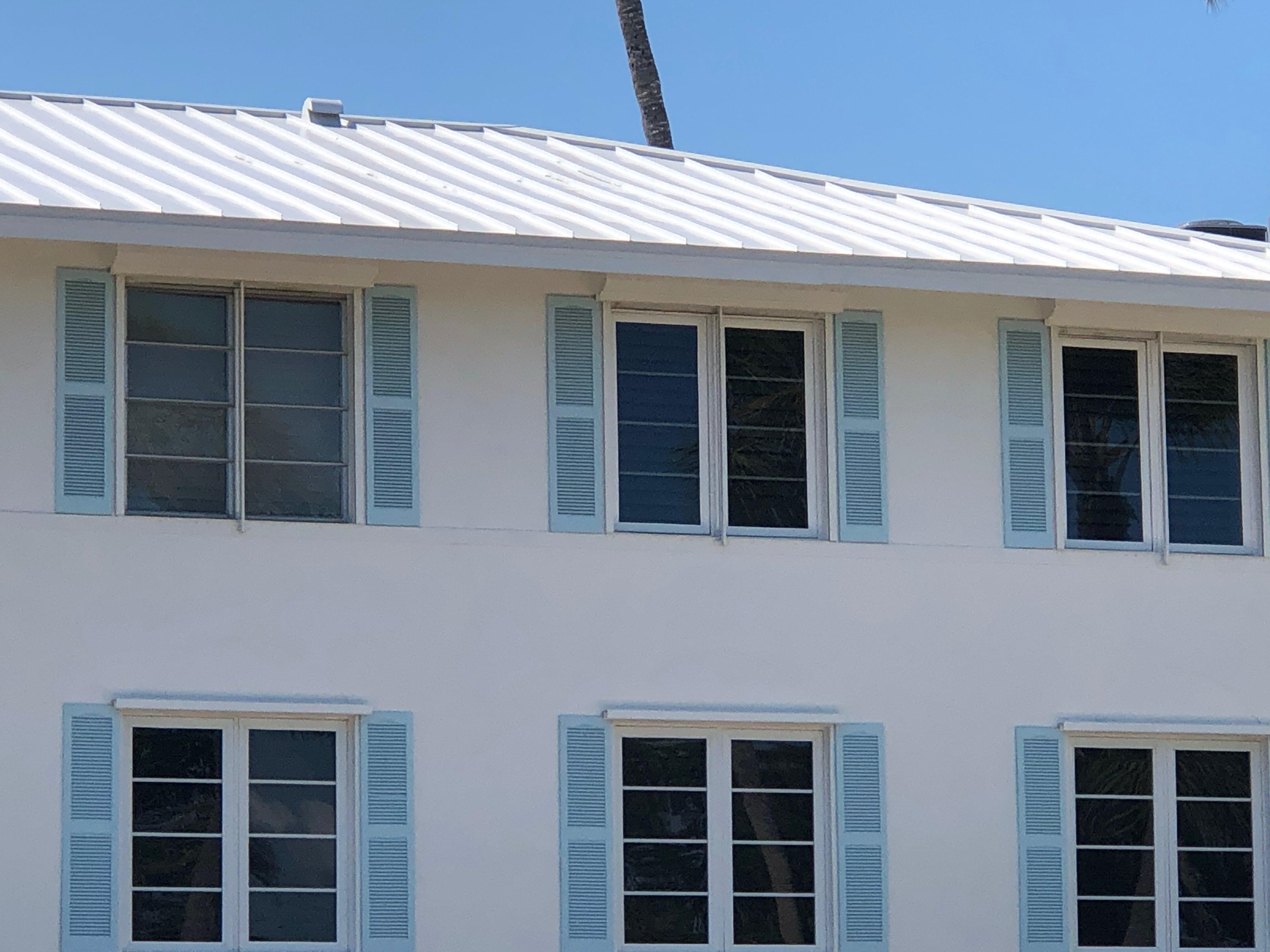 Crowther Roofing Up-date on Re-Roofing The- Mansion House in Meta
"Mansion House Is adjacent to Lowdermilk Park and sits on a large lot comprised of six acres. Mansion House, along with most of the condominium buildings in the 34102 zip code, was built in the 1960s. There are a total of eight buildings, with around four units per building. All units have same floor plan. Surprisingly enough, there are elevators in six of these buildings even though they are only two floors high. Parking is all under building with one space reserved per unit. Interestingly enough, the developer, Hoffman, also donated the land for Lowdermilk Park to be built. The majority of residents have owned in the building for a number of years and typically do not publicly list units for sale, instead choosing to sell to other current owners. When this happens, the two units are merged into one larger unit. As of August 2005, there are a total of 32 units, but only 22 owners. All potential buyers must be physically present for an interview prior to closing. An onsite manager lives near the entrance to the complex and manages the grounds along with an assistant." Website
The Roof was shingle full upgrade to Metal.
About
Sharing updates and projects that we are working on in your community.
Topics
See What Others Are
Saying About US!