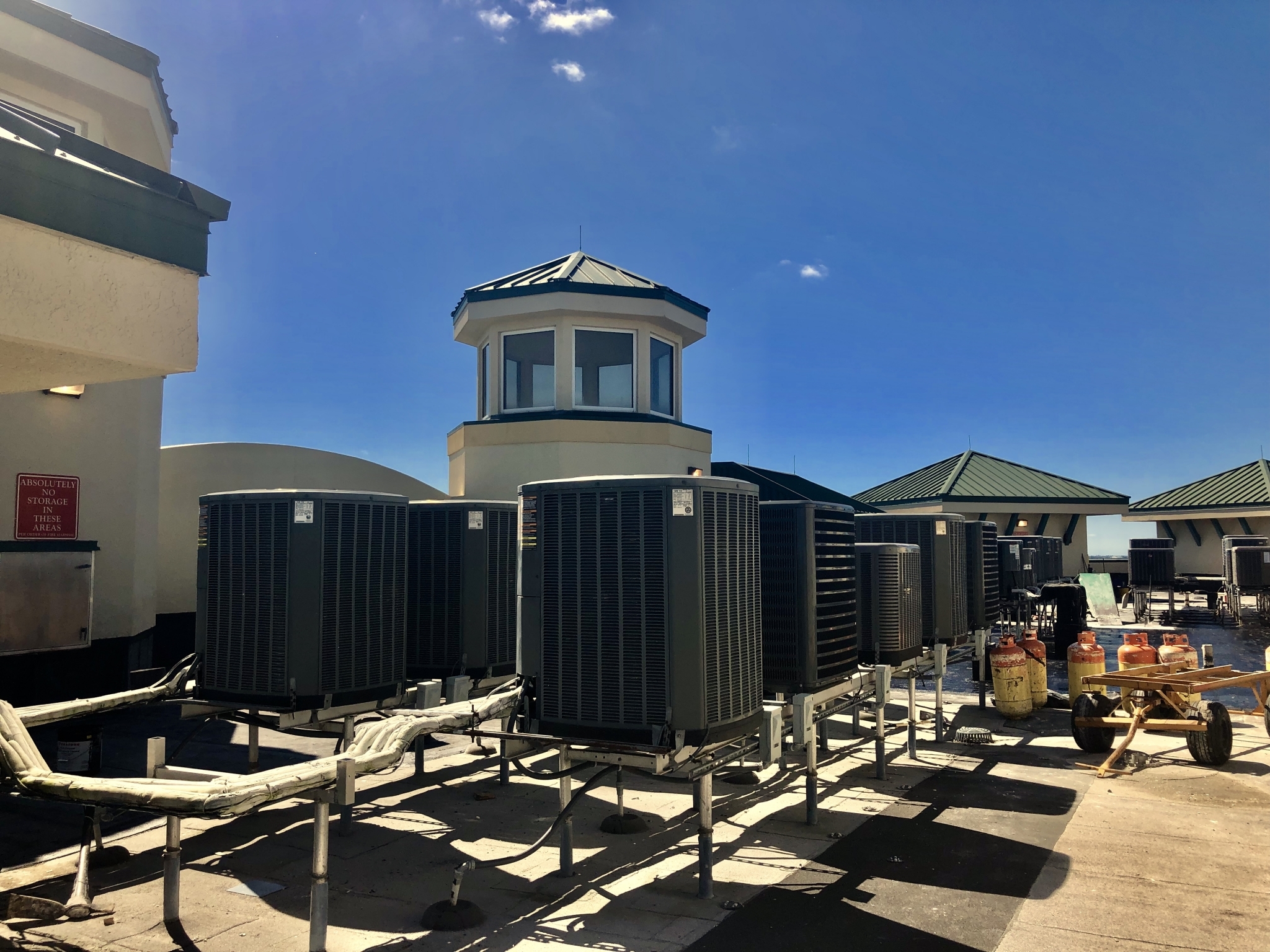 A Day in the Life of a Mechanical Foremen
A DAY IN THE LIFE OF A CROWTHER MECHANICAL FOREMAN
Here at Crowther Mechanical Services ...we do everything from roof operations, new construction, change outs, retrofits, chillers, cooling towers, ductwork installs and equipment maintenance. Crowther is consistently ranked in the upper 1/10th of 1% of all contractors nationally for financial stability, and provides detailed estimates, Florida certified engineering, professional design and timely delivery. If you join us in our Mechanical Division you will have an interesting and exciting day.
6:30 – 7:00 AM – Arrive for work at our Rockfill road facility and meet with the Operations manager.
7:00 AM – Inspect all materials to make sure you have everything required for your daily scope of work. Confirm the crew has the safety gear required for the specific task on that day. Get loaded up and get the crew on their way.
It is the foreman's responsibility to request any equipment needed on the job (scissor lifts, Hi-jacks, core drilling machines).It is your objective as team leader to see to it the task at hand is completed in a professional and timely fashion. As needed throughout the day you will train new Team Members to be A/C Helpers, duct mechanics and pipefitters. Each of these roles has specific skill-sets an employee must develop on the job.
3:00 PM – Ensure the jobsite is cleaned and ready for the following day. Making a list of materials needed to proceed with the job and have them called into our parts manager.
3:30 – Knock-off for the day.
As a A/C Foreman, you will be a leader of the on-site Team, responsible for coordination with the Project Manager and Superintendent.
About
Sharing updates and projects that we are working on in your community.
Topics
See What Others Are
Saying About US!